The faculty members at CMI are academicians and experienced industry professionals who are totally committed towards imparting quality education and bringing out the best in our students. They bring with them unparalleled acumen that they have gathered through their years of experience.
Specialization: Media Management
Dr. Tanmay has a doctorate degree in management from Birla Institute of Technology, Mesra, a post-graduation degree in management from Symbiosis Institute of Management Studies, Pune, and a graduate degree in Chemical Engineering and Chemistry from the University of Kolkata. He has over 20 years experience of in the industry primarily in the areas of marketing, sales, and business strategy. He has held a number of leadership positions in senior management in the industry. Tanmay brings to bear his rich experience in brand management, channel development, and program management to his consulting role and handles national brands of automotive batteries, edible oil, footwear, and so on.
Specialization:
Sabyasachi Ghosh (SG) is a seasoned digital and brand marketing consultant based in Calcutta, renowned for his ability to partner with businesses, advertising agencies, and media companies to achieve their marketing and communication goals. With acareer spanning 35 years, SG has held leadership positions with top Indian and multinational agency majors and media houses, making a significant impact across India, South Asia (including Sri Lanka and Bangladesh), and Asia Pacific markets (such as Vietnam, Indonesia, and Singapore).
As an alumnus of Jadavpur University and IISWBM, SG brings a strong academic foundation to his work. He is a certified CRM professional from IIM-A and holds associate faculty positions at the Calcutta Media Institute, affiliated with the ABP media group. His expertise extends to integrated marketing communications, digital marketing, TV media planning, and communication sales. SG is a Google-certified professional in digital marketing and analytics, constantly staying at the forefront of industry trends and technologies.
Prior to taking up consultancy, SG co-founded a startup in the online travel space, showcasing his entrepreneurial spirit and innovative mindset. He has also held notable roles such as Director at Delhi Press Media Group and VP, Sales at the ABP Group. During his extensive Advertising career, SG spent nearly two decades with MNC agencies like JWT, GroupM's Mindshare, and Mediacom as country head, leading MNC and local businesses across India, South Asia, and Asia Pacific markets.
SG is a past President of the Advertising Club, Calcutta, India's oldest ad club. He actively engages with emerging technologies, utilizing HTML, Python, and AI in his role as a digital marketing consultant. He nurtures a passion for tennis and Indian/Western music, currently pursuing piano and keyboard studies at the Calcutta School of Music.
Specialization: Media Management
She has completed her Masters in Sociology from Calcutta University as University Topper. She is a Post-Graduate in MR from the University of Georgia and in Advertising and Communication from MICA. She completed the Executive Programme in Business Management from IIM Calcutta.
She is a marketing research professional with 20 years of experience across MRB (Bangladesh), TNS Mode, ORGMARG, and NEILSEN Group. She is currently working as an independent marketing and business insights consultant for national and international clients.
Ms. Thakur is a Visiting Faculty at IIM Calcutta, IIM Lucknow, Calcutta Media Institute, and ISB&M. She is also a Guest Faculty at Praxis Business School and Neilsen Academy for Marketing Research and Consumer Behaviour.
Specialization: Integrated Marketing Communication Management
Mr. Pratik Banerjee earned his bachelor's degree in engineering from Jadavpur University. He has a postgraduate degree from AIMA in international marketing. He graduated from IISWBM with an MBA. Beginning with Berger Paints and then spending more than two decades in the IT industry, Mr. Banerjee has more than twenty years of experience as a sales professional. He decided to become a Guest Faculty for Sales Management at CMI and Xavier Business School in order to use part of his time to inspire recent graduates to pursue sales as a career. This was motivated by his passion for sales as a profession. Mr. Banerjee has participated in panels as both a speaker and a moderator for important conferences on topics like marketing and sales, information technology, and digital technologies.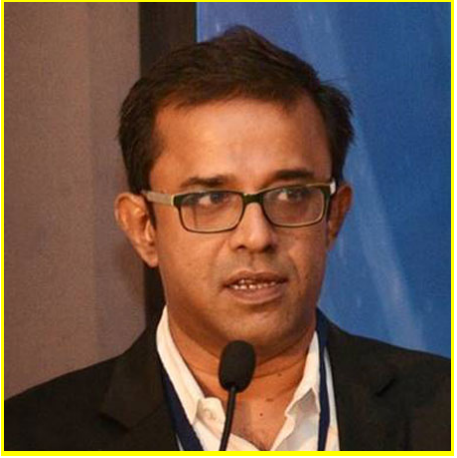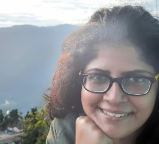 Specialization: Integrated Marketing Communication Management & Digital Marketing
Since 2009, Ms. Sreemanti Sengupta has been a copywriter for advertisements. She earned her undergraduate degree in English literature from Calcutta University and her postgraduate advertising and marketing diploma from the Xavier's Institute of Communication in Mumbai. She has experience working for small, medium, and major agencies in Mumbai and Kolkata, including Lowe Lintas (now MullenLowe Lintas Group) and numerous others. She currently serves as a creative consultant for numerous domestic and foreign businesses. Sreemanti has been included in numerous national and international periodicals as a poet, magazine editor, author, and essayist.
Specialization: Integrated Marketing Communication Management & Digital Marketing
With more than 25 years of expertise in branding, marketing, research, and communication, Mr. Kaniska Chakraborty is a seasoned professional.He has worked in all SAARC nations with firms like Unilever, Pepsi, Coca-Cola, Telenor, Reckitt Benckiser, GSK, ABP, ITC, and Tata Steel as well as FCB, JWT, Leo Burnett, and Quantum. As a foodie and avid traveller, he adds a wealth of knowledge to the classroom. He graduated from California State University.
Specialization: Media Management
Mr. Saibal Chatterjee did his postgraduate studies in business management at the Indian Institute of Management in Ahmedabad after receiving a degree in English with honors from St. Xavier's College in Kolkata. At Lokenath Chatterjee and Sons (Precision Tools) Pvt. Ltd., Mr. Chatterjee serves as chairman and managing director. Today, Mr. Chatterjee's company has operations in a number of nations, including South Africa, Australia, New Zealand, the United States, and Canada.
Ms. Marshaneil Soumi D' Rozario
Specialization: Broadcast Management
Ms. Marshaneil Soumi D' Rozario graduated with a gold medal in journalism and mass communication from the University of Calcutta. She has received honors and awards from the Kolkata chapter of the Public Relations Society of India and the Calcutta Journalist Club (PRSI). She is a previous student of broadcast and has also earned a Post Graduate Diploma in Media Management (PGDMM) from CMI. She had previously worked as a lecturer at Kolkata's Loreto College. She has experience instructing undergraduate students in journalism, mass communication, and communicative English. She has served as an Internal Examiner (Practical Examination) for Calcutta University's B.A. examinations. In the teacher quality rating assessment, Loreto College students gave her a teaching rating of 4.5 out of 5.0. She has successfully finished an internship throughout her broadcast specialty.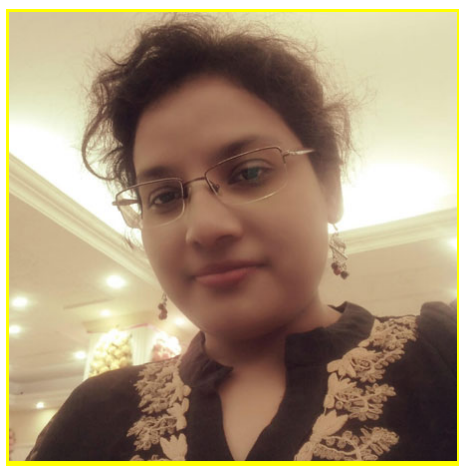 President Response India Pvt. Ltd.
Specialization: Integrated Marketing Communication Management
For 26 years, he worked at GKW and Duncans Agro, Response He entered the world of advertising because of his keen interest in consumer behavior, time spent at retail establishments, and social events. His comprehension of and analysis of customer insights is helpful to Response's strategic planning for brands. Worked on 50+ brands while at Response. Helped recharge Adverting Club, Calcutta as its President.
H.O.D Media Management IISWBM
Course : Media Management Vice-President, Madison World
Course: Integrated Marketing Communications & Ditigal Marketing
Mr. Samrat is the creator of Crow's Nest, which debuted as a full-service digital agency, and has over 15 years of experience working extensively in the area of all types of advertising. He has successfully transformed the agency into a digital media specialist business with a few best-of-the-lot campaigns and regularity in delivery. He pushes himself to the maximum and consistently achieves perfection thanks to his passion and commitment to the digital media industry. His capacity to comprehend, evaluate, and logically distinguish between brands aids in his ability to tailor the communication for each of his clients. He has served as the director of countless digital projects for both public and private customers in India and the UK. He speaks at many online conferences.
National Award-Winning Film Director
Course: Broadcast Management
Mr. Ashoke Viswanathan holds a master's degree in film direction from the Pune-based Film and Television Institute of India. In 1986, he eventually finished a certificate programme in video production at the same college. He has since directed more than 150 films and television programmes, including feature films, documentaries, telefilms, music videos, and teleserials. He has also worked as a screenwriter, actor, and presenter for both film and video media. Three National Awards and two International Awards have been given to him
Ex-Head of Programming,
Big FM
Course: Broadcast Management
Ms. Debika has over 15 years of experience creating television and radio programmes. Her creative career started in the early days of Bangla GEC, practically from the market's birth for some of the most recognizable major electronic media businesses (Alpha Bangla, Zee Bangla, Aakaash Bangla, ETV Bangla). She was responsible for team management, business growth, brand identification, programme communication, audience relations, and research in her capacity as Programming Head (Fiction). She is a conceptual thinker who is highly motivated, has great design and writing abilities, and has a track record of developing original solutions for business, coding, marketing, and technological problems.
Head, Operations & Technical Services
ABP Ananda, ABP News Network
Course: Broadcast Management
For more than 25 years, Mr. Tapas Roy has been involved in the media and television industries. He served as an editing faculty member at the Satyajit Ray Film & Television Institute (1996-1999). Mr. Roy oversaw the technical department of the Indo-Italian Institute of Film and Social Communication, Roopkala Kendro (1999-2004). He currently holds the position of Head of Operations and Technical Services at MCCS, a member of the ABP group that runs three news channels, among them ABP Ananda.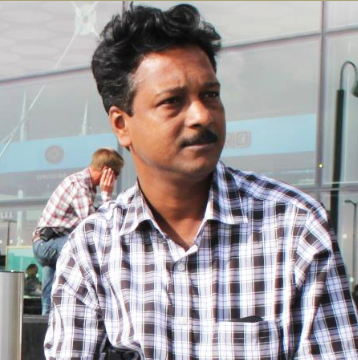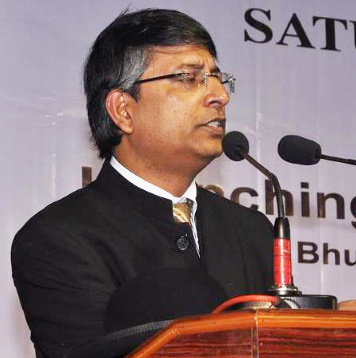 Media Consultant
Course: Broadcast Management
Mr. Shubhojit Ganguly began his career in 1987 as Mr. Anjan Dutt's assistant for his theatrical and television productions. He assisted with light operations and designing for theatrical productions. He then went on to work for himself as a filmmaker and creative executive for commercials and corporate communication films. Both as a freelancer and an employee, Mr. Ganguly has worked with renowned production companies and channels. He worked with Endemol India, Akash Bangla, Zee Telefilms Ltd, Kolkata TV, Big FM, and Channel Eight. He has worked with numerous companies as a freelance consultant, including Channel Eight, Etv, Eskay Movies, Colleseum, Engage Sports Media UK, Ruposhi Bangla, Maharaja Group (Sri Lanka), Channel I (Bangladesh), SRFTI, etc. He has served as a professor and trainer for students at the Globsyn Business School, Srfti, and CMI
Cinematographer
Course: Broadcast Management & Cinematography
Mr. Sudipto Sengupta graduated with a B.Sc. in 1993 from Calcutta University and a P.G. Diploma in Motion Picture Photography in 1998 from FTII (Pune). After that, he began working as a freelance Asst./Operative cameraman in Mumbai. His notable projects at this time were "Chal Mere Bhai," "Jai Shakumbhari Maa," and "Movers and Shakers," as well as "Wagle ki nayi duniya," a TV serial. His first project as a cinematographer was the Zee Bangla serial "Beauty Parlour," which he began working on in 1999, and a non-fiction culture review programme for the Sahara channel. He has currently filmed more than fifty film and television productions. Film & Television Editor
Course: Broadcast Management & Editing

He obtained his postgraduate degree in film editing from the Film & Television Institute of India in Pune. He began his career with the diploma film "The Rebel," for which he won the National Award for the best film in the 1996 Short Film category. In order to launch his professional career, Mr. Khanra edited the well-known TV show JANANI. He then went on to edit a large number of serials, mega-serials, and telefilms, some of which received praise and prizes, including Sahib Bibi Gulam, Seemarekha, Pous Phaguner Pala, Sadhak Bamakhyapa, Tare Ami Chokhe Dekhini, Ei Norodeho, Mallika, Tasveer, Sadharan Meye, and Poroborti Sanbad. Apurba Banerjee's BIRODHI, Goutam Sen's PAKHI, Satabdi Roy's DHAKI, Samiran Datta's KOILI (Oriya), and others are among the feature films he also edited. He also worked with FTII students in 1995 to edit the Hungarian filmmaker Istvaan Gaal's movie "Relationship." In addition to carrying on with his outstanding editing career, Soumitra Khanra also teaches film editing at various Film & Television Institutes.
Mr. Dhritisundar Roy Chowdhury
Course: Broadcast Management
Mr. Dhritisundar is an independent filmmaker, having produced films for Oxford University Press, Delhi Art Gallery, Victoria Memorial Hall, British Council, Ministry of Culture( Government of India) and Government of West Bengal among others. He has taught at eminent institutions like Jadavpur University, Calcutta University, Tripura Central University and NSHM.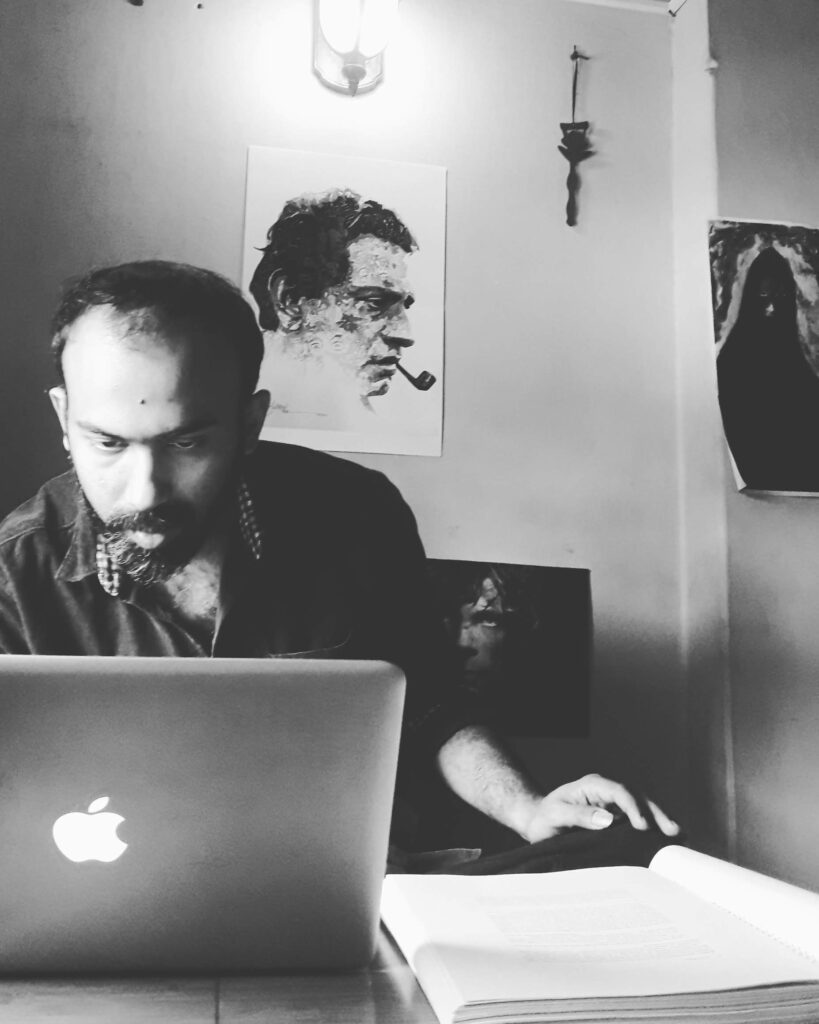 Course: Broadcast Management & Photography
Mr. Rohit Leon Nyss started his career during the advent of the Internet & mobile Revolution in India with a Dot Com. He is always looking to do something new. This led him into the FM Radio industry with Radio City Delhi. Having successfully brought the station to a No. 1 position, he was given additional charge for Radio City's Lucknow Station. He was then given responsibility of the Launch of Radio City's Jaipur Station. After successfully launching the station, Mr. Rohit took up the challenge of launching ABP Group's maiden FM Radio station and launched 91.9 Friends FM in Kolkata. After spending over 5 years at Friends FM, Rohit went on to successfully launch a Retail Chain for Photographic Equipment called CAMARENA. Today Mr. Rohit runs his own venture called TinyTown.in, an online Toys & Collectibles store. All this while keeping in touch with the FM Radio Industry by being part of CMI as a faculty for the past 7 years.
Course: Broadcast Management
Mr. Akash Mondal, is currently the Proprietor of Braindrops, an organization providing web based and visual communications services and solutions. He holds Masters in Information Technology from Bond University, Gold Coast, Australia
He has over 16 years of experience in the corporate world and over 15 years of experience in the area of teaching and training. His expertise lies in the fields of Internet Technologies, Digital Graphics, Web Development and Designing, Social Media and Visual Communication.
Mr. Akash Mondal  is a Fellow of Federation of India Photography (FFIP) and his areas of interest lie in Digital Photography, Visual Communication and Sculpting.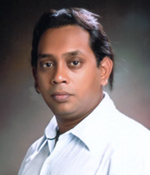 Course: Broadcast Management
Mr. Snehasis Sur is a Sr Journalist, who retired in the level of Dy. Director General of Doordarshan. He is an aclaimed Media Trainer and associated with several universities and national level Media Training Institutions as a Guest Faculty and BoS Member. He is an empaneled Trainer of Asia Pacific Broadcasting Union (ABU) Kuala Lampur and conducted several Training Programmes abroad.
He did his Masters in Journalism from Calcutta University, PG Diploma in Public Relations from Bharatiya Vidya Bhavan and PG Diploma in Media Laws from NALSAR, Hyderabad. He has presented papers in many international and national seminars, authored several books and received many awards. He has traveled abroad on several occasions as part of the Journalists' delegation and accompanied different Presidents and Prime Ministers in their foreign trips. He also covered many important assignments in India and abroad.
Programme Facilitator
Course: Public Speaking / Confidence / Confidence (Junior)
One of the top quizmasters in the nation, Barry O'Brien has been running quizzes for businesses, institutions, and schools for the past 27 years. He delivers workshops and interactive sessions for students in business schools, colleges, and professional institutes as well as for instructors, principals, corporate managers, and executives. From 2006 to 2011, he served as the Anglo-Indian Community's representative in the West Bengal Legislative Assembly after being appointed by the state's governor.